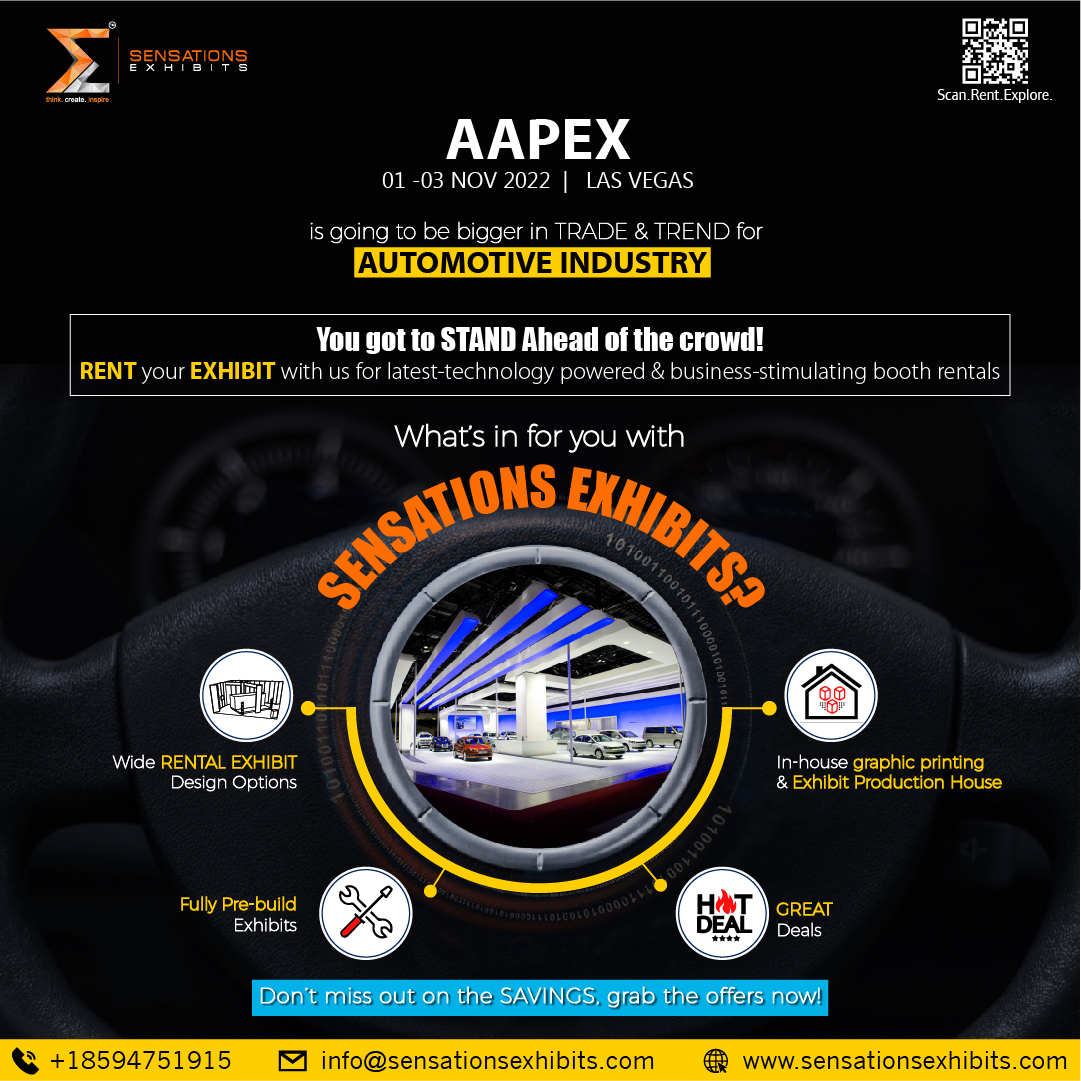 Participate In AAPEX Show 2022 Las Vegas With Sensations Exhibits
33 33 people viewed this event.
Automotive Aftermarket Products Expo 2022 is the leading trade show which represents the products of the automotive industry such as sound moderators friction, lighting systems, brake circuits, cooling systems, engine and transmission parts, hand tools, and gear systems etc. AAPEX Show 2022 will take place in Las Vegas USA from 01 to 03 Nov 2022. AAPEX 2022 Las Vegas gives great opportunities to meet and connect exhibitors and customers to gear up business globally. Then if you also want to stand your exhibit in AAPEX Las Vegas 2022, Then We Sensations Exhibit offers Trade Show Booth Rental Exhibit Displays in Las Vegas to represent your brand in front of thousands of visitors and industry specialists.