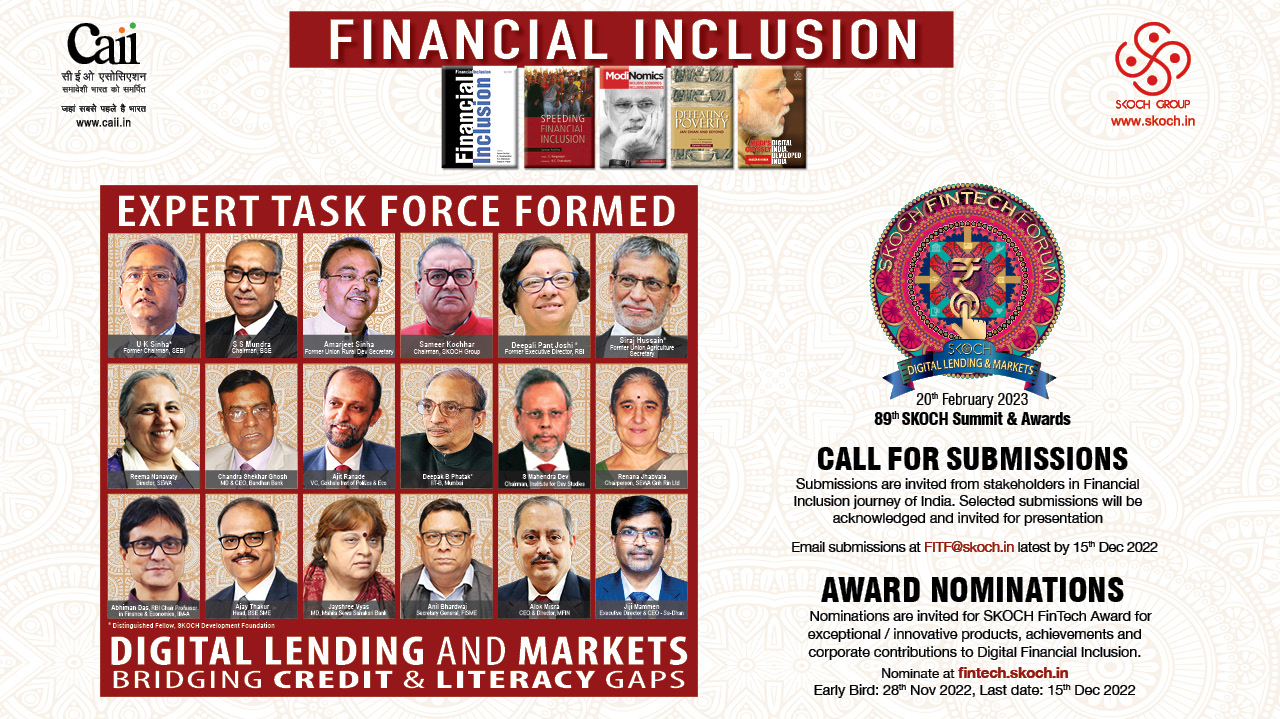 SKOCH FinTech Forum & Award
74 74 people viewed this event.
SKOCH FinTech Forum aims to steer FinTechs away from hype and help them see and address a real market through a fine balancing act between both supply side as well as demand side issues.
We intend to bring technology and service providers, consumers of credit, regulators, and policymakers on the same page to chart out an actionable agenda.