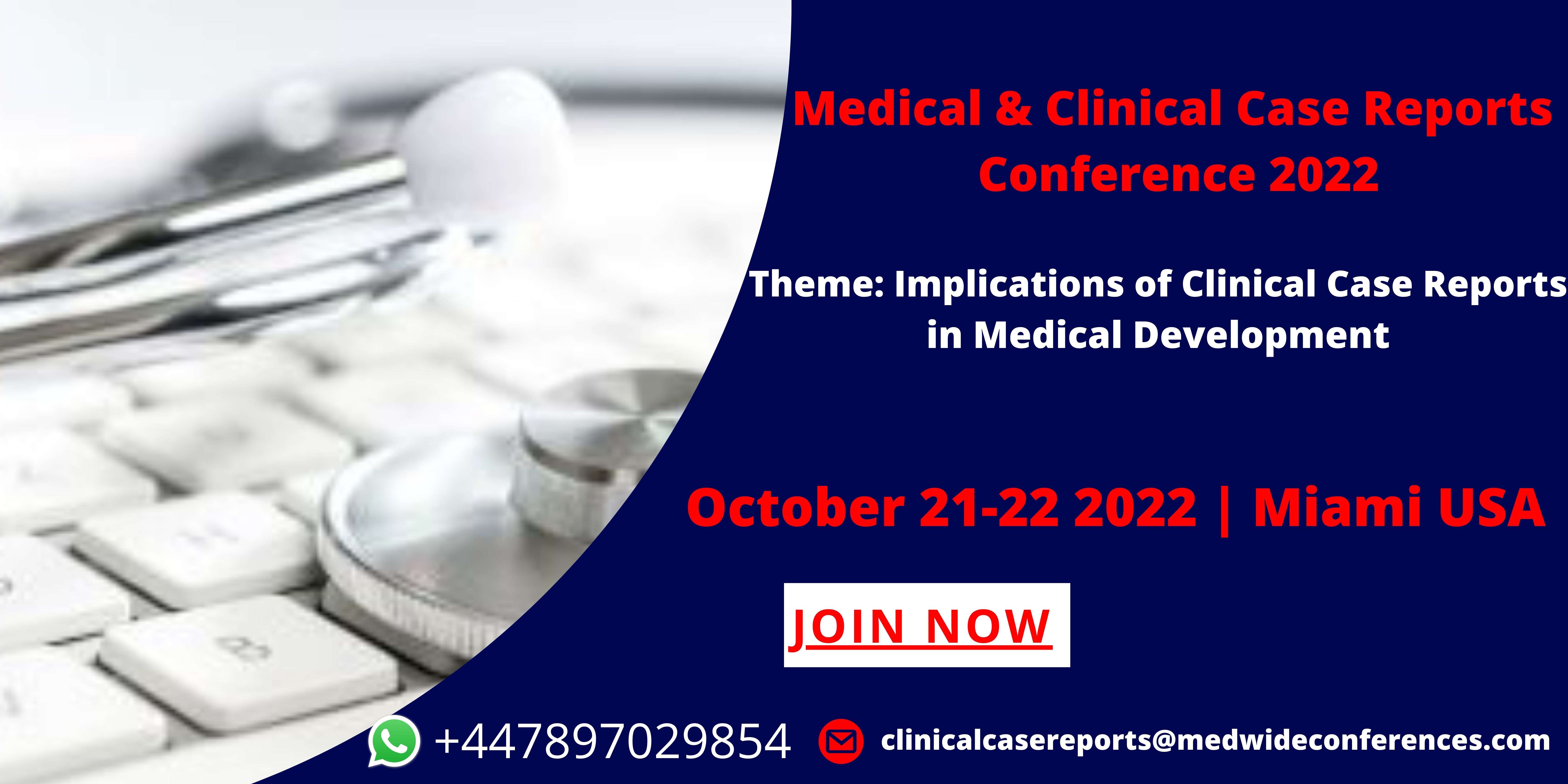 2nd International Conference on Medical & Clinical Case Reports
49 49 people viewed this event.
Medwide Group welcomes you to attend the Global Congress on Medical & Clinical Case Reports during October 21-22, Miami USA, We cordially invite all the Attendees who are interested in taking part to share their knowledge and explore the arena of the International Meeting on Clinical Case Reports.
Clinical Case Reports 2022 will be a platform for Professors, Medical Professionals, Scientists, Student Researchers, and Analyst from around the globe to explore the recent advances and discoveries as well as the unborn roadmap for a healthy society. The Scientific Board of the Conference welcomes every Individual to join the conference.
Who is Attending Clinical Conferences?
1. We're seeking reviews from different specializations similar to Gastroenterology, Hepatology, Pediatrics, Adolescent drug and Surgery.
2. Scholars from different fields similar as Medicine, Pharmacy, Clinical Research Centers.
3. Experts from different disciplines like virologists, microbiologists, epidemiologists, pharmacists will prefer attending Clinical Research Conferences to present their research advances.